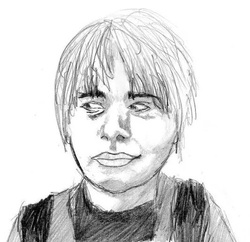 Chris Juarez
Christopher Juarez was born October 19, 1986 in the small city of Brownsville, TX. He picked up his first art pencils at the age of 6 and played around with drawing different characters until the age of 16. Having been inspired by major artist such as Humberto Ramos, Joe Mad, and Pop Mhan just to name a few - It was then he decided that Art is what he wanted to do with his life. After graduating high school Chris began presenting some of his work at local comic conventions, and moved to Austin where his art career begin to take off.
In the fall of 2013 Chris was introduced to a first time writer
Hector Gutierrez.
Together they shared ideas for stories and different styles of art. Together Chris and Hector have combined their passion for comics, and are on a joint venture to have Chris Juarez comic Team Zero and Hector Gutierrez comic The Brotherhood both out by the end of 2014.
---
Chris Juarez Merch

Special Price


Teen Aged Mutant Ninja Turtles are BACK - as Chibis!

Chris Juarez's re imagining of these Heroes In a Half Shell now available on a 100% cotton t-shirt in either Women's or Men's Cut.

This week's release:

Raphael


Donatello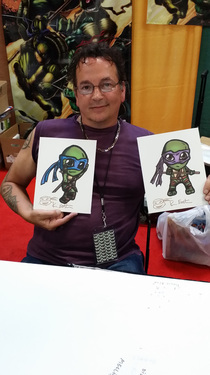 Chris' Turtles are Kevin Eastman Approved!

Don't have PayPal or want to pay by Credit/Debit Card?
No Problem - Contact Us!